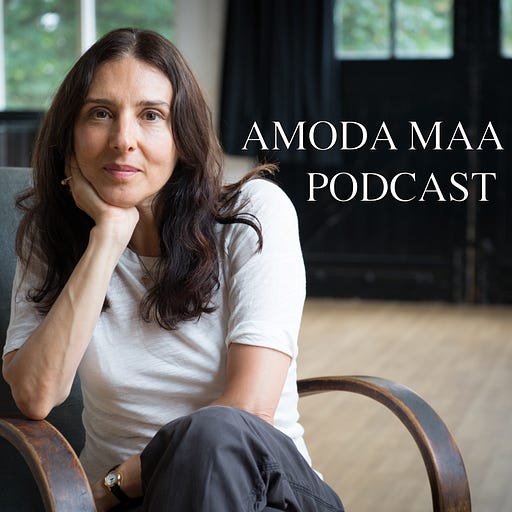 Feb 13 • 45M
Episode 36: Can We Meet the World Without Being Reactive?
Insightful and intimate conversations with spiritual teacher and author Amoda Maa about her essential teaching of embodied enlightenment and her life. Please subscribe if you would like to be notified whenever new episodes are released. To find out more about Amoda's teaching, events, and publications, please visit amodamaa.com - Music by Kavi Jezzie Hockaday
In this episode, Amoda Maa is in conversation with Kavi, and together they explore the possibility of meeting the world from a non-reactive place within and whether this makes a difference to our individual and collective reality.

The poem Kavi quotes at the start of this podcast is:

The storm rages
The lighthouse stands
Rooted in stillness
Casting its light
Into the darkness.
Thanks for reading Amoda Maa Writing! Subscribe for free to receive new posts and support the Teaching.