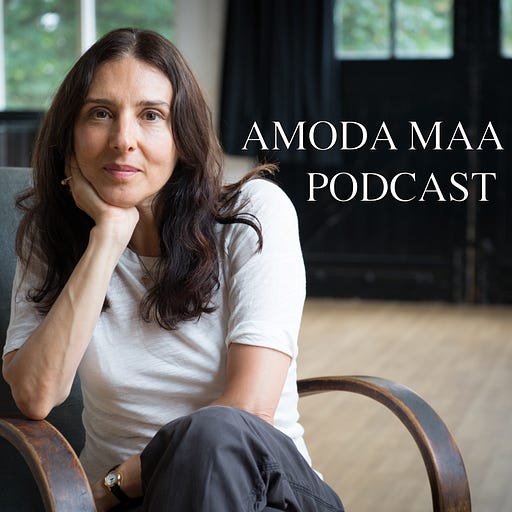 Oct 10, 2022 • 57M
Episode 30: Is Spirituality Dominated by the Masculine?
Insightful and intimate conversations with spiritual teacher and author Amoda Maa about her essential teaching of embodied enlightenment and her life. Please subscribe if you would like to be notified whenever new episodes are released. To find out more about Amoda's teaching, events, and publications, please visit amodamaa.com - Music by Kavi Jezzie Hockaday
In this episode, Amoda Maa is in conversation with Kavi about the male hierarchy of religion and traditional spirituality, examining the historical, cultural and psychological influences. They also take a quick peek into the role of female teachers in contemporary nonduality.
Thanks for reading Amoda Maa Writing! Subscribe for free to receive new posts and support my work.