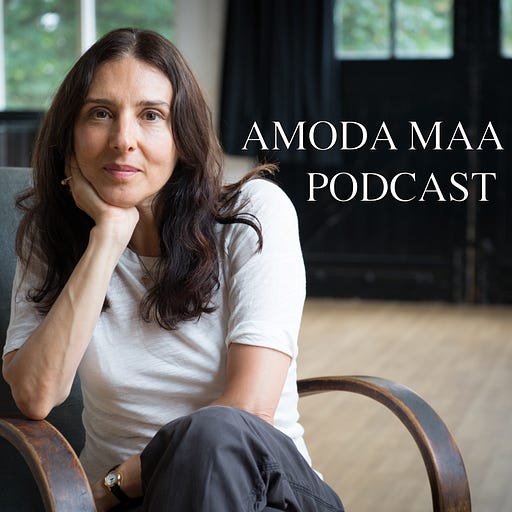 Sep 12, 2022 • 1HR 6M
Episode 29: Do We Need to Heal our Trauma Before We Can Awaken?
Insightful and intimate conversations with spiritual teacher and author Amoda Maa about her essential teaching of embodied enlightenment and her life. Please subscribe if you would like to be notified whenever new episodes are released. To find out more about Amoda's teaching, events, and publications, please visit amodamaa.com - Music by Kavi Jezzie Hockaday
In this episode, Amoda Maa is in conversation with Kavi about the popular topic of trauma in today's spiritual culture, exploring the possibility of going beyond the victim-identity and unraveling trauma in deep presence.
Thanks for listening! Subscribe for free to receive new posts and support our work.