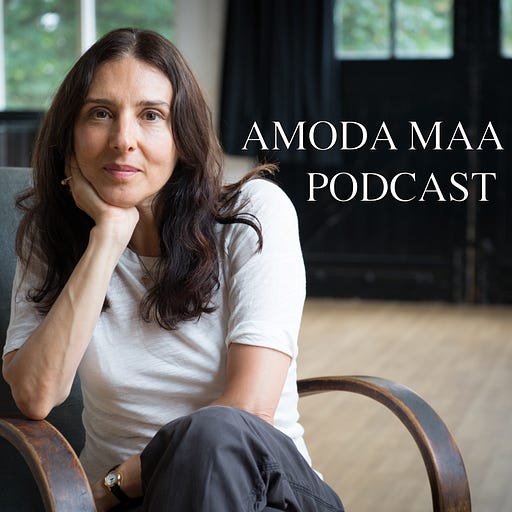 Oct 25, 2021 • 52M
Episode 13: Does Psychological Insight Play a Role in the Process of Awakening?
Insightful and intimate conversations with spiritual teacher and author Amoda Maa about her essential teaching of embodied enlightenment and her life. Please subscribe if you would like to be notified whenever new episodes are released. To find out more about Amoda's teaching, events, and publications, please visit amodamaa.com - Music by Kavi Jezzie Hockaday
In this podcast episode, Amoda Maa is in conversation with John Prendergast, Ph.D. (www.listeningfromsilence.com), spiritual teacher, author, psychotherapist, and retired Adjunct Professor of Psychology at the California Institute of Integral Studies. Together they explore the role of psychological insight in the awakening process and the gifts and challenges of being a modern-day spiritual teacher.